Botanical Event Styling

With sustainability in mind for the conscious luxury brand
Botanical Event Styling

With sustainability in mind for the conscious luxury brand
Botanical Event Styling

With sustainability in mind for the conscious luxury brand
Botanical Event Styling

With sustainability in mind for the conscious luxury brand
Botanical Event Styling

With sustainability in mind for the conscious luxury brand
Botanical Event Styling

With sustainability in mind for the conscious luxury brand
Botanical Event Styling
With sustainability in mind for the conscious luxury brand
Botanical Event Styling
With sustainability in mind for the conscious luxury brand
Botanical Event Styling
With sustainability in mind for the conscious luxury brand
Botanical Event Styling
With sustainability in mind for the conscious luxury brand
Botanical Event Styling
With sustainability in mind for the conscious luxury brand
Botanical Event Styling
With sustainability in mind for the conscious luxury brand
Elevate your Experience
Breathtaking bespoke botanical design with sustainability in mind for the conscious luxury brand.
Journey with us as we present our sustainability efforts
Introducing your event botanical partner, Huiyin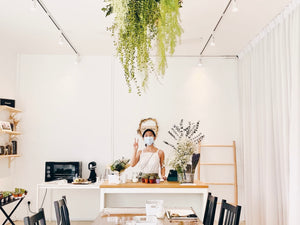 About her
I love design. From architecture to botanical design, I love and enjoy the process of conceptualising the design to finetuning the details and topping it off with a perfect execution.
Kind Words
Huiyin helped us with floral styling on an editorial shoot for wedding qipaos. She designed bouquets that perfectly matched the clothes based on the colors, concept and location of the photoshoot shoot, and provided 2 bouquets that could be held together and separately to provide more variety for our pictures. Not only was Huiyin easy to communicate with to discuss ideas pre-shoot, Huiyin was present throughout the shoot to assist with floral styling, and her bouquets held up well throughout the duration of the shoot. Overall it was a great experience working with Echavaria, we were very pleased with the impeccable service and the gorgeous bouquets.

Fangyi, Cloth.ier